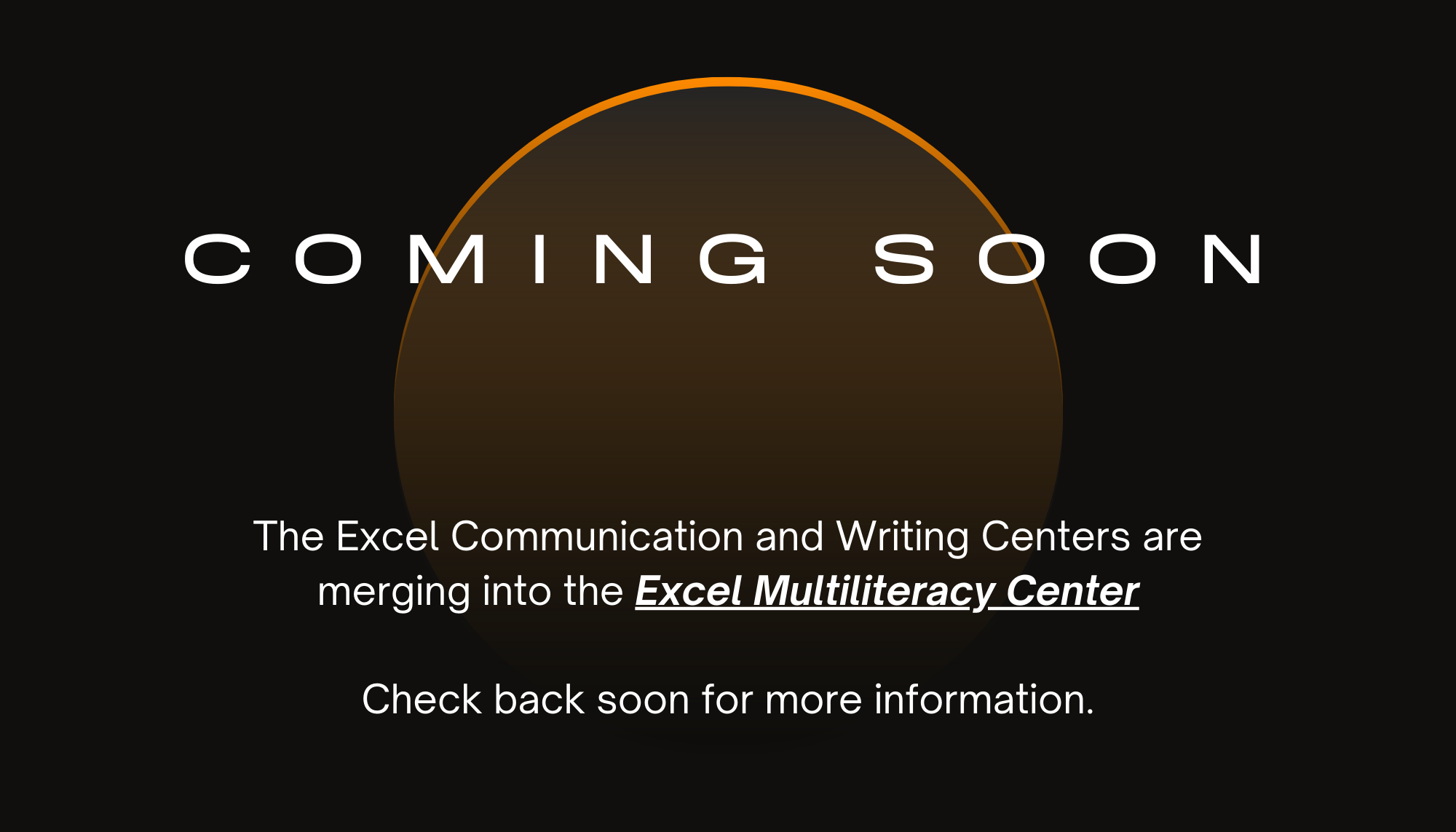 Message from the Director
We are pleased to be open and ready to work with you on any writing project, UCCS! Our center is open for both in-person and online appointments. We are also a nice semi-quiet space to stretch out, study, and get some free coffee and tea.
If you choose an online appointment, all you will need to do is log into our WCOnline schedule, click on your appointment time, and choose the line "Start or Join Online Consultation." This will take you to the online room, where a consultant will meet you.To limit technology issues, please take a moment to visit the online services tab on our website.
Please also don't hesitate to email me with questions at mbalk@uccs.edu.
I want to thank you for using the Excel Writing Center, and want you to know we are committed to providing you the same high quality academic support that we always have. We will always be here to help you succeed!
Matthew Balk, Ph.D.
Appointment Info
We offer 2 appointment time lengths in order to better serve the needs of all students.

25 min:
1-3 page writing projects
Brainstorming Assistance
Citation Guidelines
Brief sentence-level feedback
50 min:
3+ page writing projects
Analyzing your Assignment Guidelines
Organization & Structure Feedback
Spring 2023 Schedule (beginning 1/18)
Monday

9:00am-5:00pm

6:00pm-9:00pm (Online Only)

Tuesday

9:00am-5:00pm

6:00pm-9:00pm (Online Only)

Wednesday

9:00am-5:00pm

6:00pm-9:00pm (Online Only)

Thursday

9:00am-5:00pm

6:00pm-9:00pm (Online Only)

Friday

9:00am-1:00pm

Saturday

9:00am-1:00pm (Online Only)

Sunday

Closed
PASS Sessions